Facilitated Communication Training Program
1st floor conference room, SePro Building, 11550 N. Meridian St., Carmel, IN 46032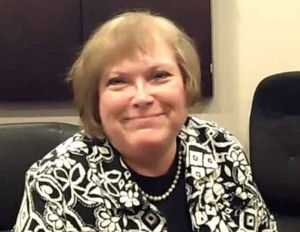 This two-day program will be conducted by Laura Poorman-Richmond, who has been a Facilitated Communication (FC) trainer in the Indianapolis metropolitan area for more than 20 years. She has previously received training from the Institute on Communication and Inclusion (ICI) at Syracuse University, a leader in FC research and developing FC Training Standards and Best Practices. She has over 30 years of experience as a special education teacher as well as several years of experience as a special education coordinator. Her kindness, patience, insights, and understanding have had an amazing effect on the people whose lives she has touched.

The event will be held from 9 a.m. to 4 p.m. on Saturday and 10 a.m. to 4 p.m. Sunday. Introductory training lectures will be conducted all day Saturday. Sunday will be a skill-building workshop, with a lecture from 10 a.m. to 12 p.m. and hands-on training from 1 p.m. to 4 p.m.

Beverages and snacks will be provided. There will be a one-hour lunch break from 12 to 1 p.m. both days. If attendees bring their own lunches, those can be stored in a refrigerator on site. If attendees would like to go out for lunch, there are also local dining establishments within 5 minutes of the site.

The cost of the event is $100 per trainee ($97 plus a $3 fee) for those who register in April. For trainees who register in May, the cost will be $115 ($112 + $3). If you need an invoice for FCAR, please let us know.

Typer-communicator attendance is free of charge. Typer attendance is optional on Saturday as well as on Sunday morning, but required for the Sunday afternoon session. Please contact Denise Smyth at 317-714-4836 and email Saved by Typing at info@savedbytyping.com to let us know the name of a typer and how much of the event he or she will attend.

Click here or on the button at the top of the page to purchase tickets.

For further questions, please call Denise Smyth at 317-714-4836. Click here for a brochure about Saved by Typing.
Available Tickets
| | | |
| --- | --- | --- |
| Trainee | $97.00 | Individuals receiving Facilitated Communication training from Laura Poorman-Richmond, such as caregivers. Typer attendance is free of charge; please contact Denise Smyth at 317-714-4836 and email info@savedbytyping.com to inform us of the typer's name and how much of the event he or she will attend (Sunday afternoon attendance required). |
| Trainee (Late Registration) | $112.00 | If you are a trainee signing up in May rather than April, use this link. Typer attendance is free of charge; please contact Denise Smyth at 317-714-4836 and email info@savedbytyping.com to inform us of the typer's name and how much of the event he or she will attend (Sunday afternoon attendance required). |